And so today, I'm going to blog a really cool entry. Haha, it's gonna feature the pictures of me from sec 2 till now. When I look back at my pictures, it's amazing how much I change on the outside. (Of course there are intangible changes as well, but that's for another entry for another day)
Okay, I decided to add some of my baby pictures!
#likeaboss since young. Looks like nothing changed.
My beloved grandma who took care of me.
I was way too active and so the adults put me in a washing machine while they did their chores so they didn't have to look after me.
Was baptised as a child. I already belonged to God since then, it's the greatest blessing ever.
Andy's all time f a v o u r i t e picture, I'm not even kidding, he is absolutely
crazy
over this picture. It's named as IMG_0028, that's how agent 0028 came about and all sorts of nonsense that only we know. Those are what make you mine <3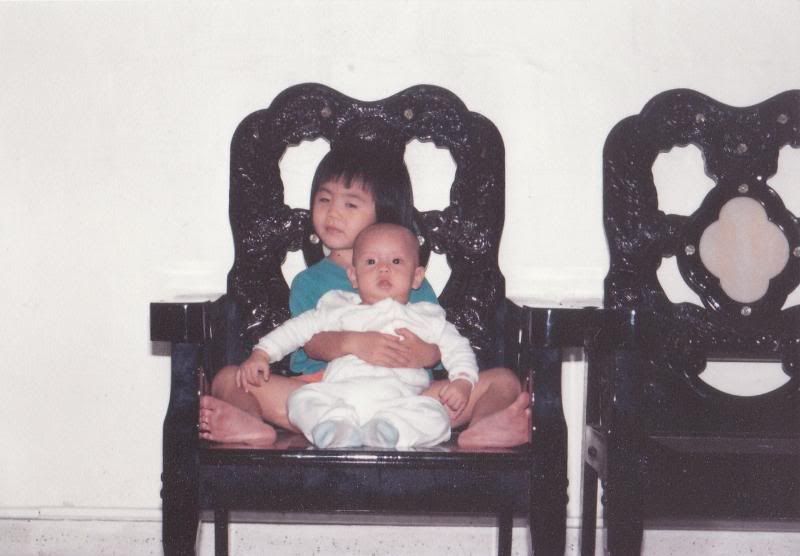 It was before all the quarreling started.
Partners in crime.
My boyfriend in kindergarten who always gave me sweets!
My first graduation.
On a sidenote, we kinda look alike when we were younger.
Secretly talented.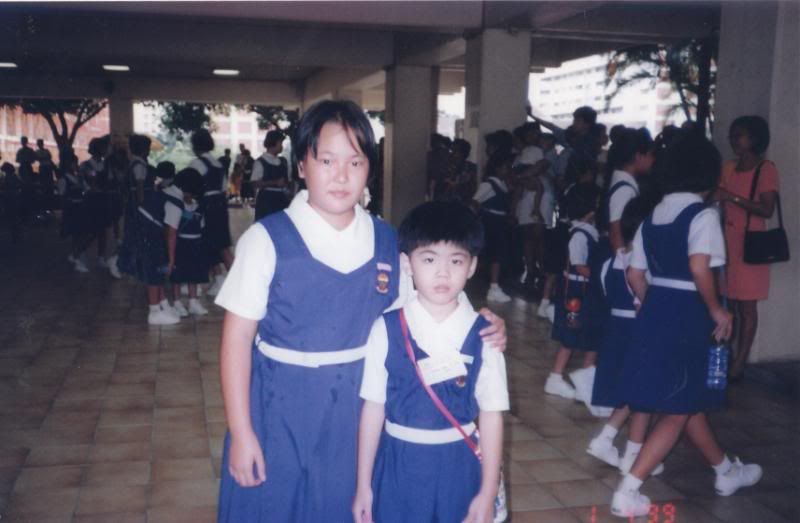 Me on my first day in school in p1. We are NOT allowed to keep long hair.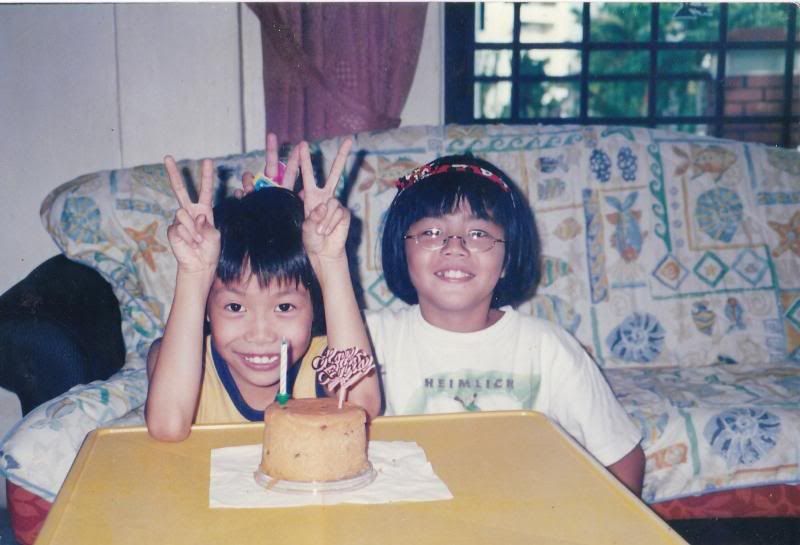 My best friend in primary 2. She's called Tan Mei Jia. When I found her Facebook sometimes in JC. SHE FORGOT ME. I was devastated but oh wells. That's life. I can't believe we used to be partners in crime in school last time, the teacher had to separate us!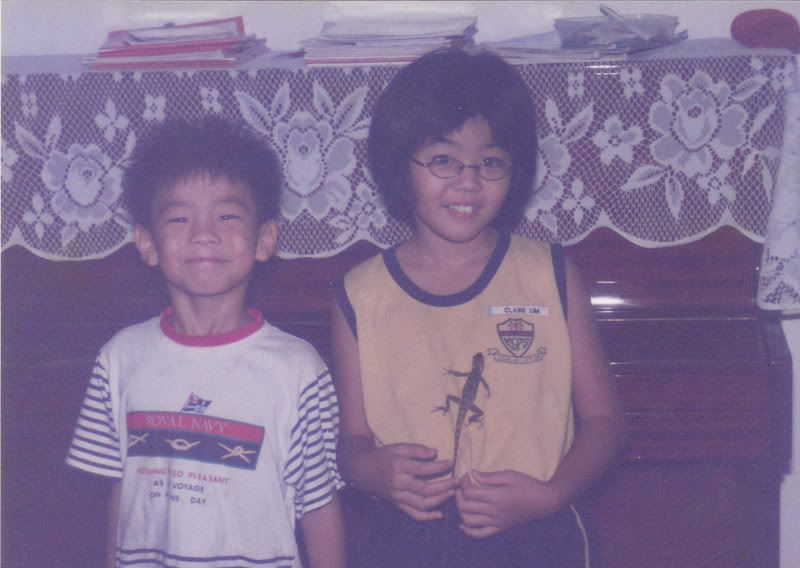 This was me in primary 3. I was one brave girl, my courage and bravery diminished over the years. I'm even afraid of the dark now. Nobody knows what happened.
And there's in period of time where I h a t e d to take pictures, so there's no pictures of me from primary 4 to sec 6, it's pretty unfortunate. Not to mention I lost my sec 1 pictures due to my computer failing me.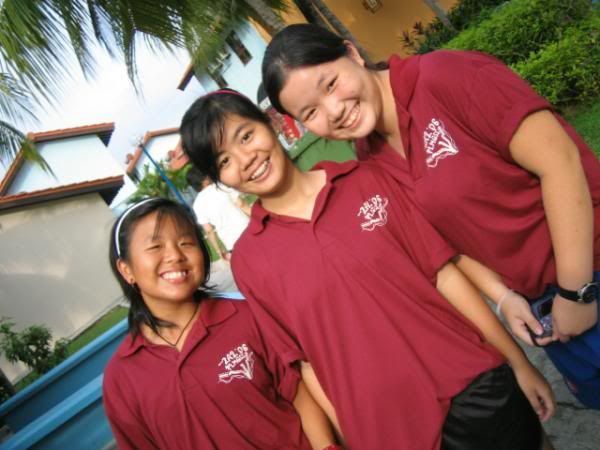 And sec 2 comes. Having my bracers then and my face was still tiny and I love bracers cause I thought they made me look cute. Until now, I still m i s s bracers.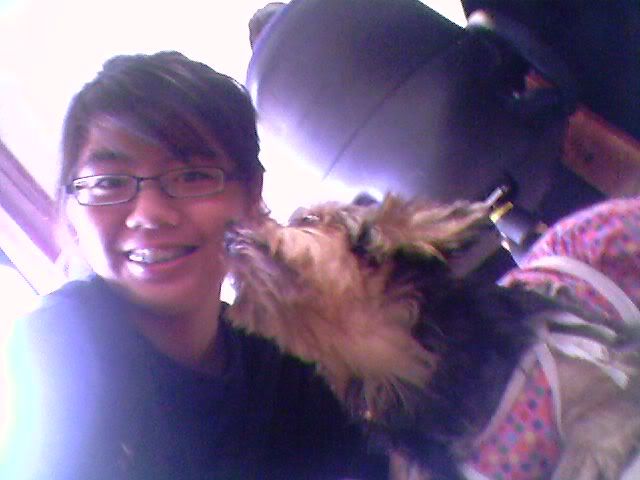 End of sec 2. Was playing with my friend's dog during a project.
I think this was between sec 2 and sec 3, more likely to be sec 2, cause my name tag wasn't in such a bad shape yet.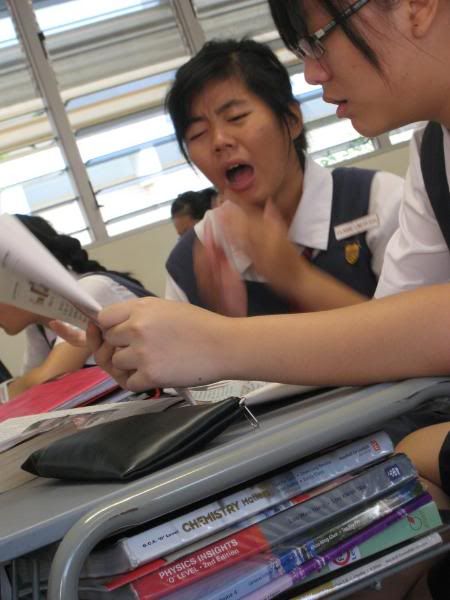 Sec 3, can't believe sneezing in class people also take!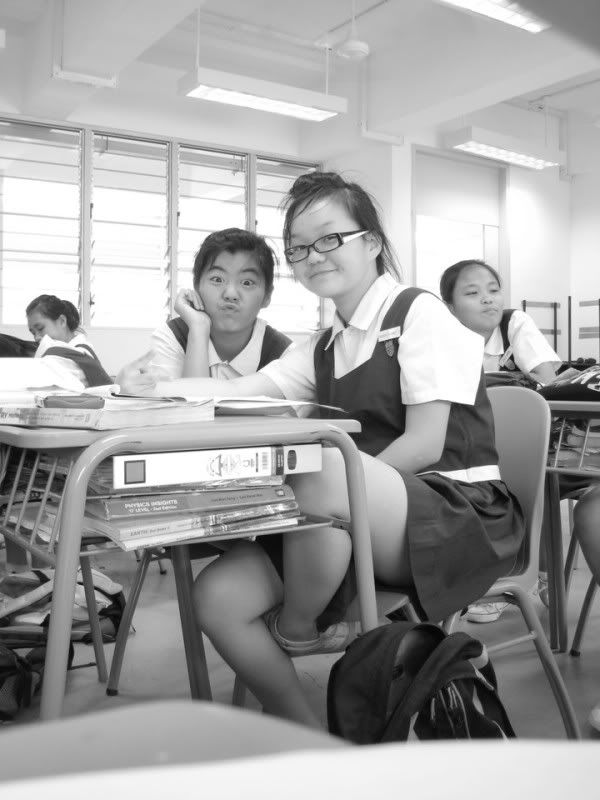 Amanda Wee. She used to be able to make me laugh like crazy. Wonder where is she now.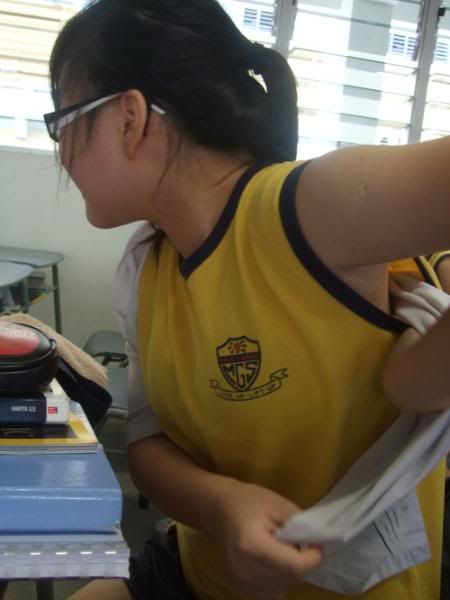 Changing out of our blouse without going to the toilet. Classic. You have to do it at least once or you're not a real PL-lite.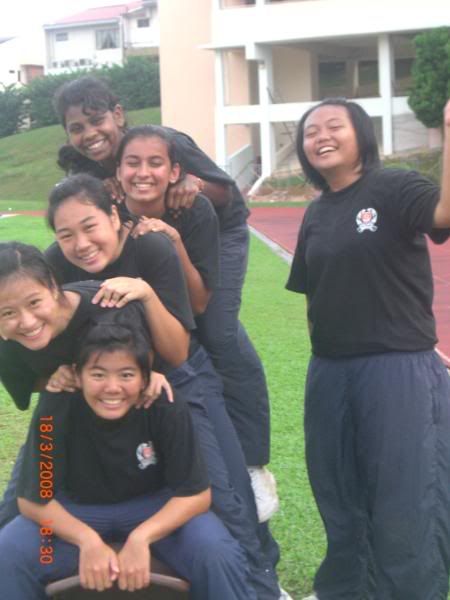 Sec 4 days, when we were training for campcraft competition.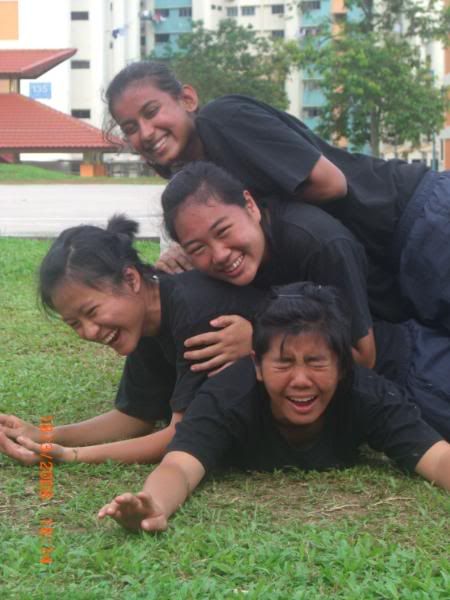 They actually taupok-ed me! :O
High elements.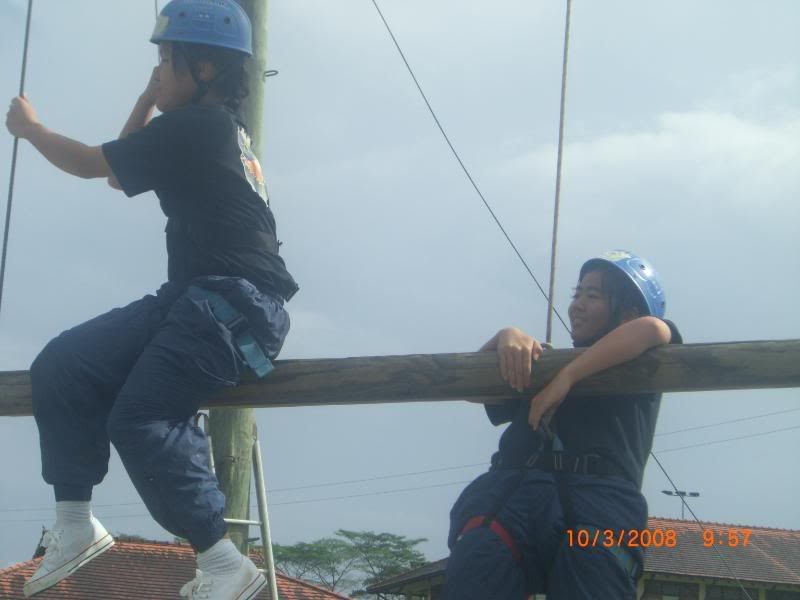 OUR LEGENDARY CLIMB.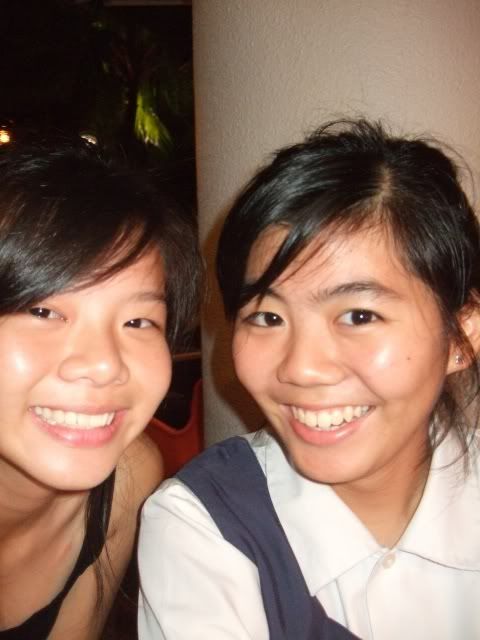 Sarah!
Sec 4, O level results release!
Prom. Now that I look back, I think I looked t e r r i b l e. The make up was way too thick.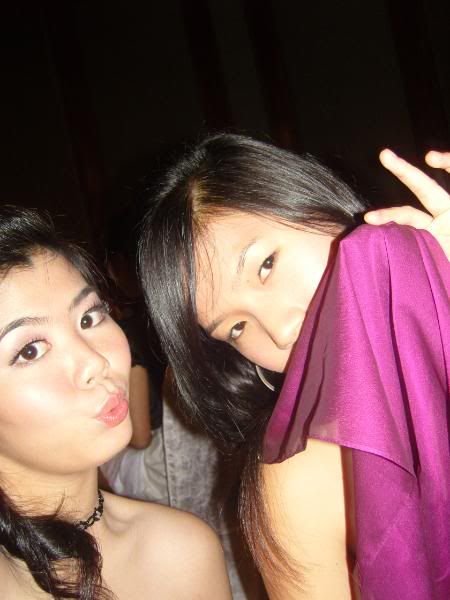 E-liz and me. She was an important important person in upper sec.
Venice.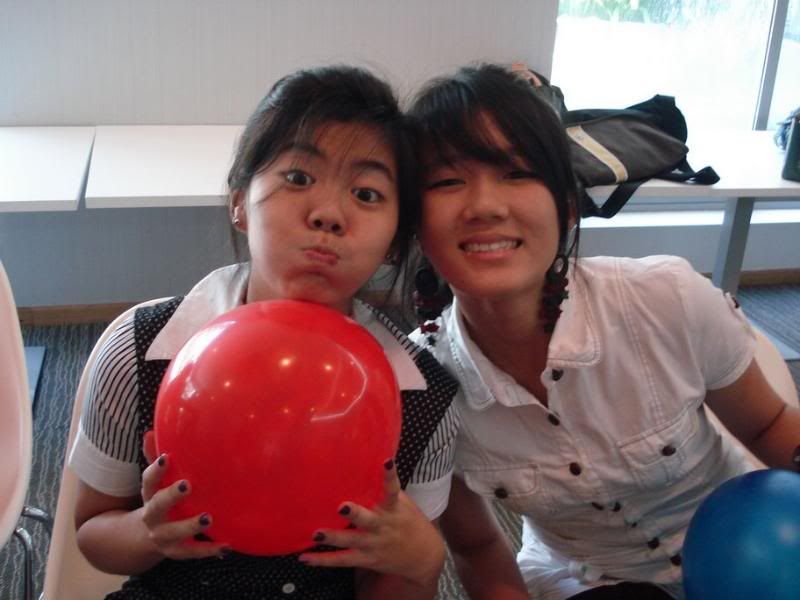 Post O levels.
J1 started. :)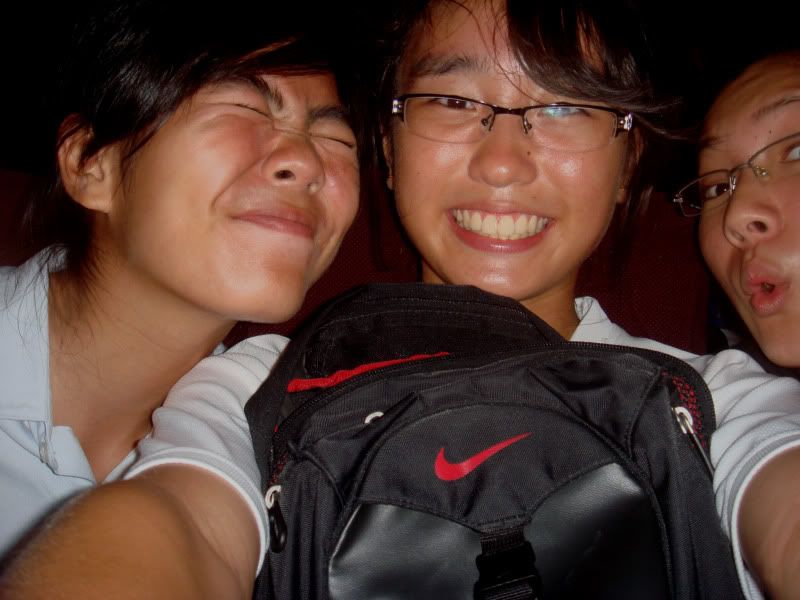 School just started and I loved hanging out with 09S415 instead of my own class.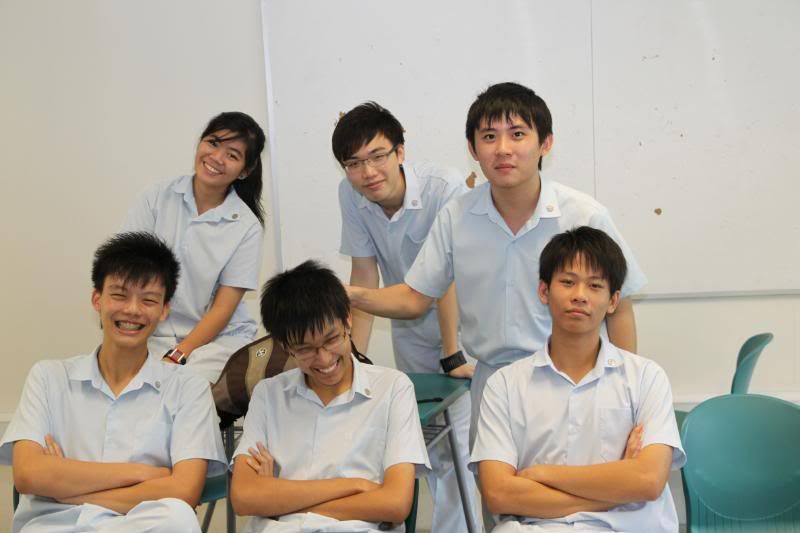 The bridge gang, who knew that Andy would become my boyfriend 1 year down the road.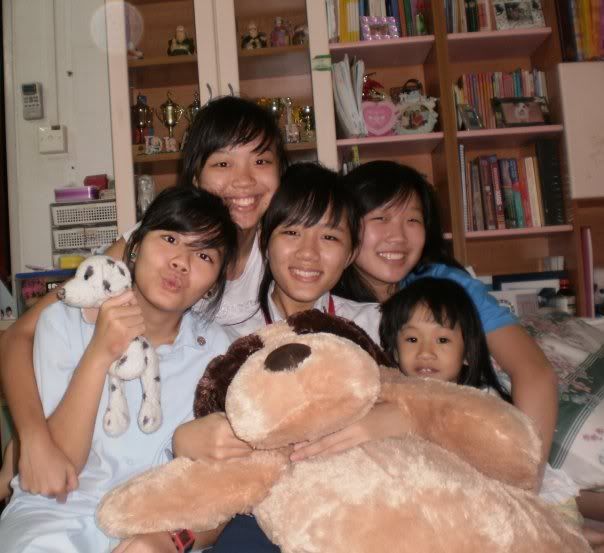 I turned 17.
A time of love.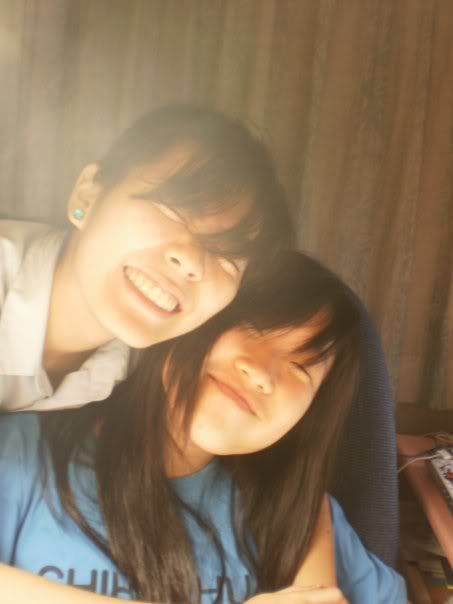 A really happy picture of us. On a sidenote, those were my favourite earrings of all time. I lost them though, am heartbroken till now. I haven't be able to find the same pair or a similar pair.
:)
We were supposed to be a pretend couple.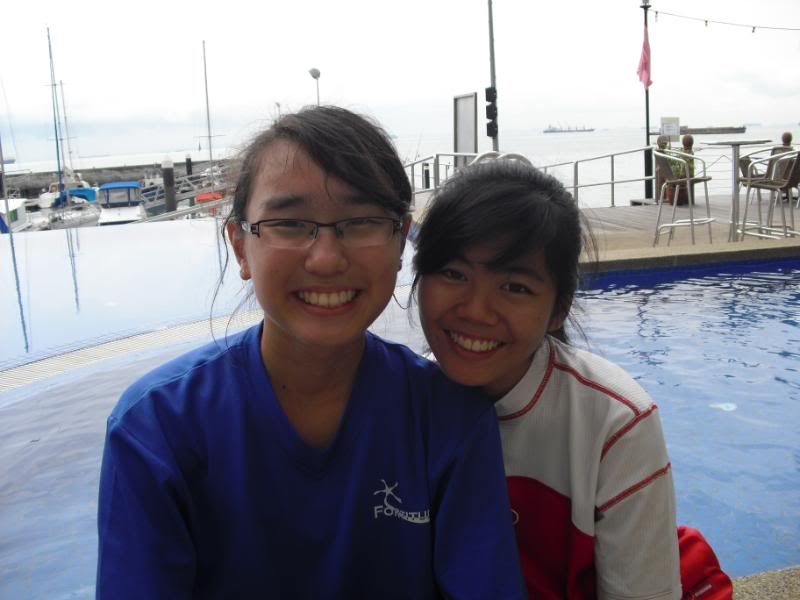 Hazel the lovely girl.
Isabel Han. My partner then :)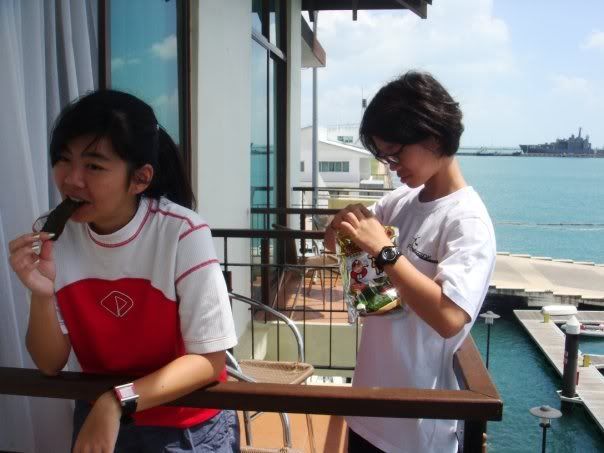 She brought like A LOT of snacks for us during our stay at SAF. It was really fun and I felt that we really bonded then. I remember rushing to read Andy's texts after training everyday.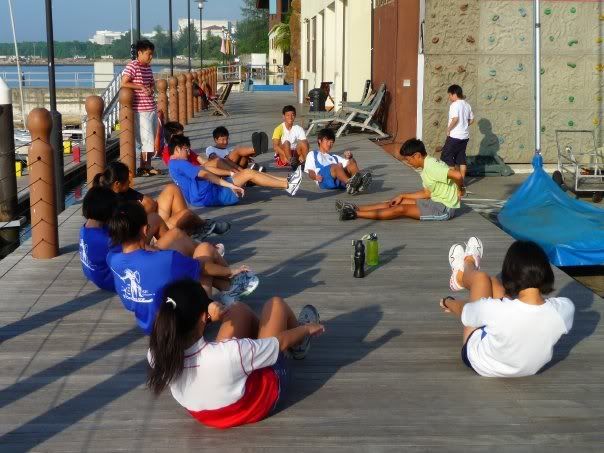 PT.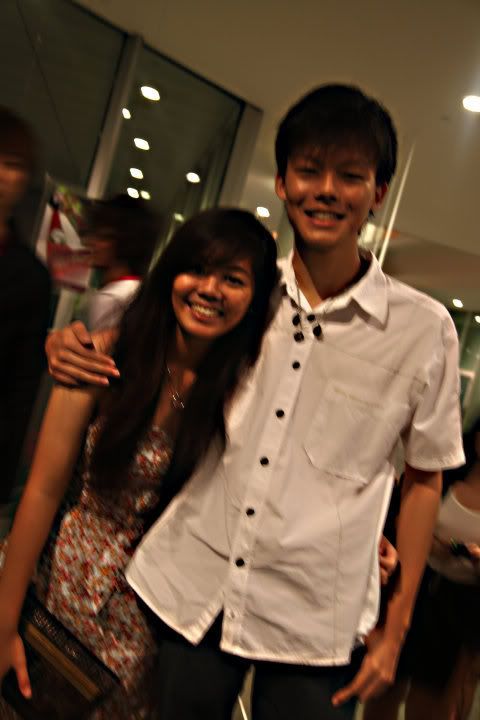 J2. Dance concert :)
Choir concert and our favourite pimp daddy.
Interschools!
Woo~
J2 days. Andy is crazy about my shoes as well. He comes up with funny stories about my shoes, where each spot is a button, when I press one, a part of the Earth is annihilated, all his nonsense about me being an agent.
Stayover at E-liz's.
Ranon and me. I thought he looked really good for prom. Serious.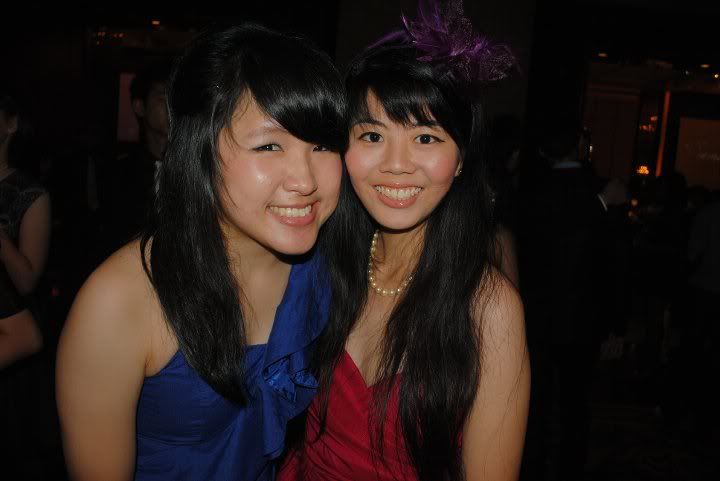 Sian Ching and me.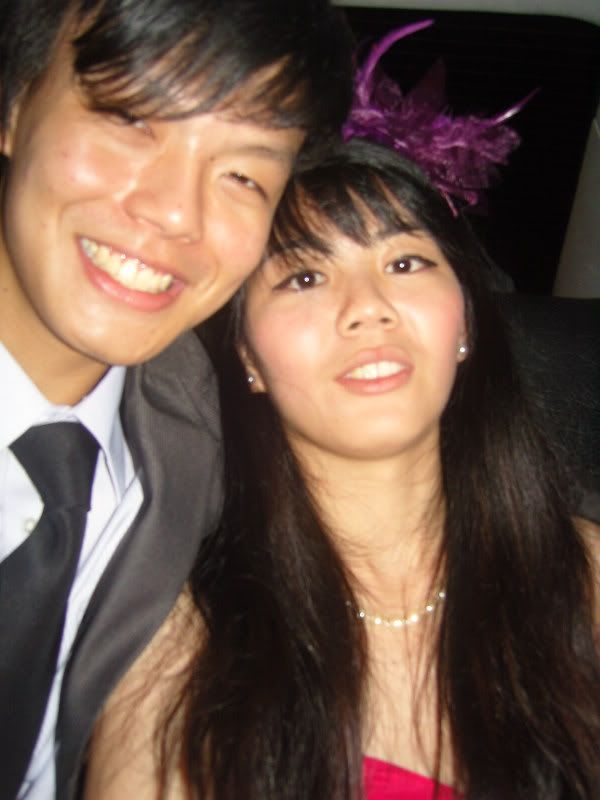 The terrible long hair. I'm so glad NS made him cut. It's the only thing I like about NS.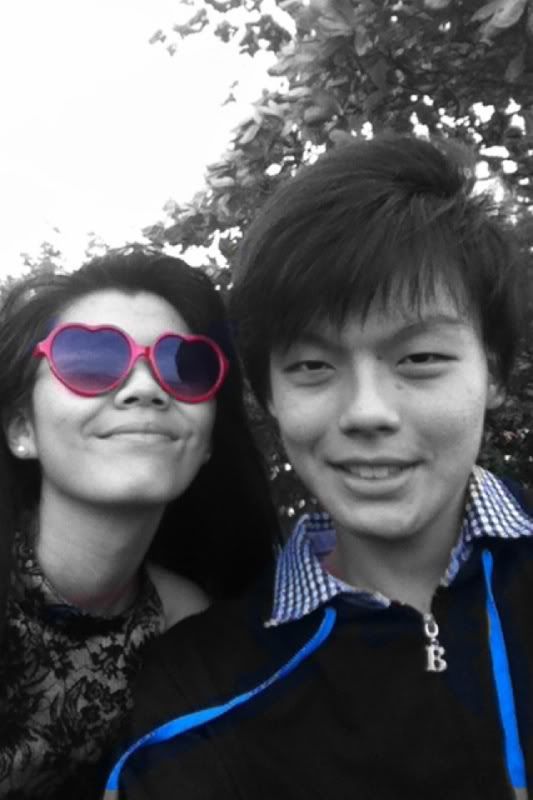 Pre-enlistment.
After he enlisted.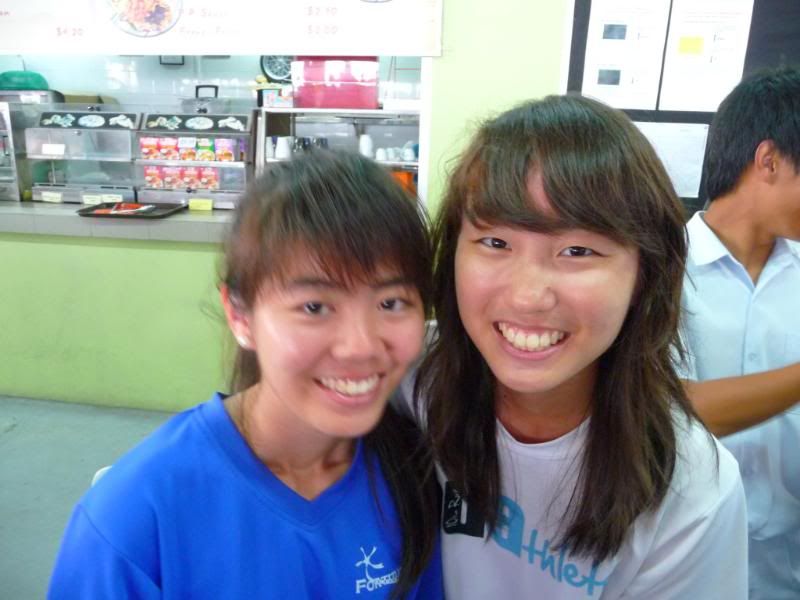 Look at how much Hazel and me changed after 1 year! I loved bangs. I loved it.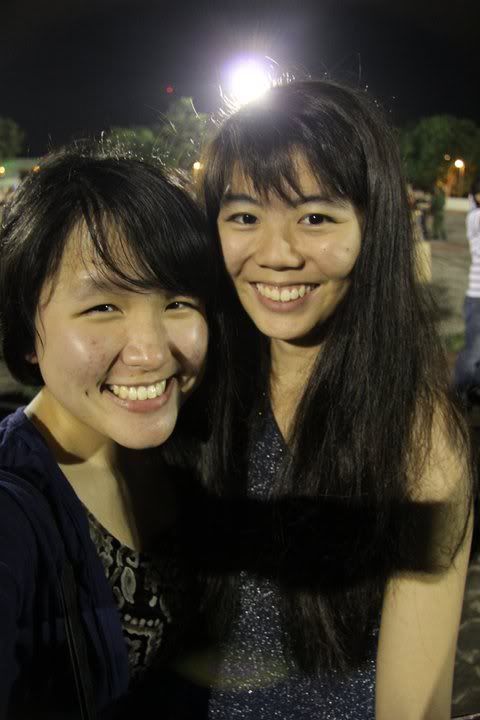 Andy's parade, BMT POP.
After this, everything was just a blur. University started. Lazy to upload newer photos into photobucket. I had a hard time digging through almost 100 pages of picture in my photobucket which only has ONE album (where I throw ALL my pictures into). So I'm just gonna show how I look like now.
At RWS with my awesome friends.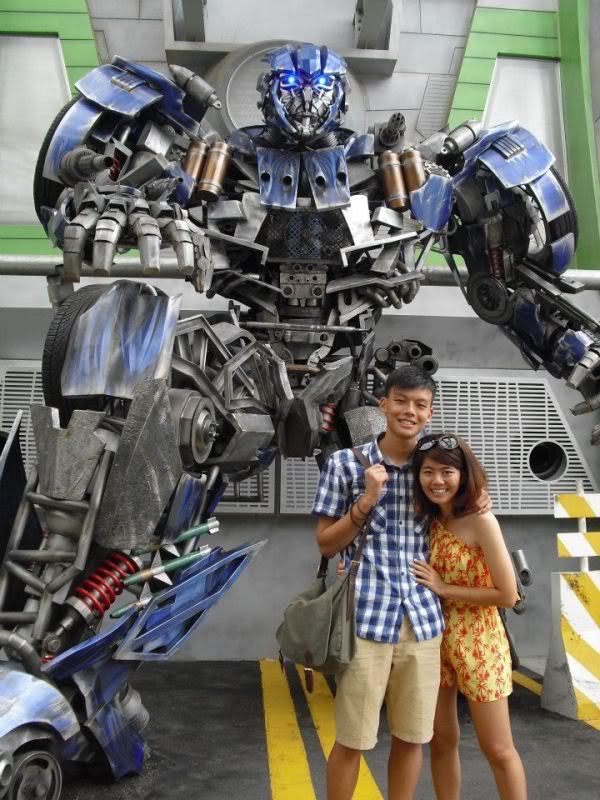 And USS with my favourite boy in the world.
This is an extremely brief summary of my life. It does not accurately represent important people in my life! Haha, surprisingly, I cannot find pictures of Thesix. WHY. Especially Bryna who sat with me for like 4 years! I currently have short hair, which I guess doesn't look too bad (Hahahahah) but I'll definitely go back to long hair + bangs. Love it SO MUCH.
I love my life so much. I thank God for bringing each and everyone of you in my life and made it so special and unique.
It's amazing how a human body started from 1 cell and it goes to show that my God is really above all.